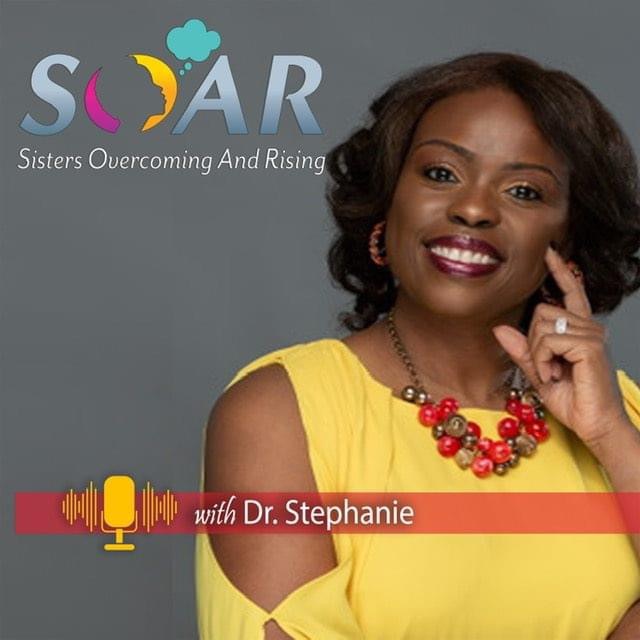 In Episode 40, Dr. Stephanie talks with Rashida George about how difficult it can be to be authentic in a world full of judgement. In the age of Instagram where people's images are curated and appear flawless what is the role of authenticity. Rashida's life story is one of finding her true voice despite being judged negatively according to some of society's standards. When you're from the Carribean but grow up in London and then find yourself in the U.S an identity struggle lis inevitable. But by embracing what some may define as failure, she has been able to give her true gifts to so many. She is an advocate for social justice, restorative justice and education. She is also a business woman, creative and dedicates herself to serving her community.
Rashida is a small business owner and consultant who received her undergraduate degree from Middlesex University in London and later studied at Columbia University School of Social Work. As a current Maryland resident, her governmental career as a Restorative Justice Coordinator allows her to serve families and the community. She has a passion for creating change within those areas that are underrepresented and often ignored. With all of the judgment in the world, her love and compassion serves as a breath of fresh air and a gateway towards change.
Rashida currently lives with her two children in Columbia, Maryland and works for the government as the Restorative Justice Coordinator. She is also a consultant and small business owner.
Rashida has a passion for people. Her international work with youth, families and striving communities exemplifies her intention to create improvement and change to those who have been underrepresented and often ignored.
www.stephaniebrowncoaching.com