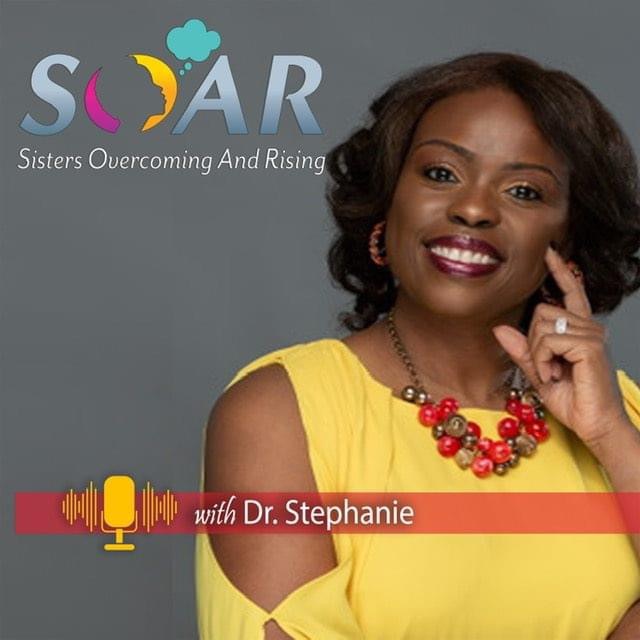 Episode 47 will pull back the curtain on some of the trauma that is caused by institutions and especially religious institutions. Yes, we're going there...we're talking about the church, the Black church. This conversation is well overdue. Dionne understands that so many of us have been wounded by places that should have been safe and we can't let our wounds fester in the dark any longer, we are worthy of the sanitization and healing of light and truth. Dionne Brown discusses spiritual trauma, sexual harassment and the experience of being black balled that left her with physical, spiritual and emotional scars that she has done the exhaustive work of healing. This episode will take you on a full range of emotions.
Author Dionne Yvette Brown dives into her new book "Deinstitutionalizing God: A Minister's Journey on Leaving Church to save her Faith". The book describes her spiritual journey while also analyzing organized religion. Dionne is not your typical minister, she keeps it real and this is a provocative, entertaining and potentially healing conversation.
Dionne Yvette Brown is a minister of the gospel who has been duly anointed by God, but refused ordination by the institutional church. She has been driven by education, excellence, and ethics all her life. Those qualities did not serve her well in the church. A cataclysmic experience led her to discern her call to ministry in November 1995. She subsequently quit her job and moved to Atlanta sight unseen to pursue theological studies in 1997. Her pastor withheld ordination from her because she would not relent to his sexual harassment. Not one to be deterred, she left her denomination and finished seminary without ever abandoning her vocation.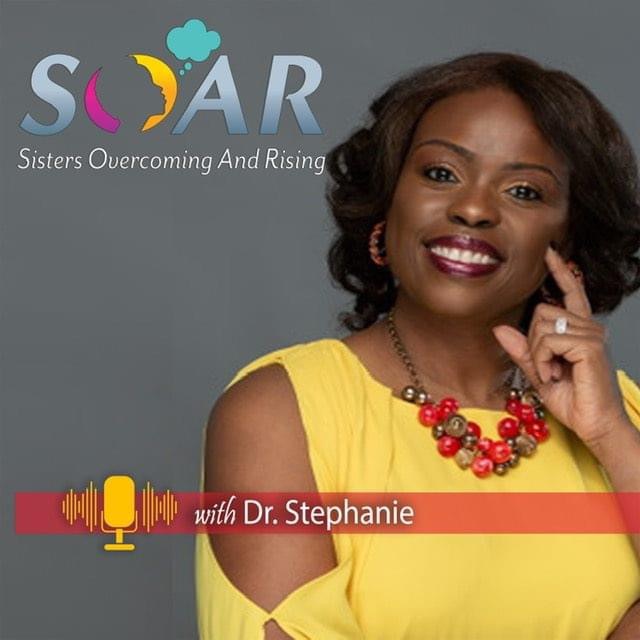 Have you ever transformed your outer space only to realize that the real transformation was happening internally? Interior design and renovation is fun and exciting and beautiful but it can also be transformative. On Episode 46, Dr. Stephanie talks with Interior designer, Andrea Harvey. Andrea is as charming and worry as she is accomplished. From the Barbie dream house to million dollar commercial properties is quite the journey and you will get to hear about the twists and turns that brought her to where she is today. If you are ready to transform your space from the inside out you don't want to miss this episode.
Andrea Hysmith, CAPS; Associate ASID
Andrea Hysmith; Founder of ASH Interiors and Design is an Interiors Specialist, Kitchen and Bath Designer, Manufacturer Representative, Speaker and Presenter that has been sharing her knowledge of luxury design and products in the design industry for over twenty years.
Her industry experience includes kitchen, bath, and interior design...focusing on residential and light commercial spaces. Her background as a manufacturer's representative of luxury kitchen and bath products has increased her knowledge of products, skills in training and business development. Her relationships with the A&D Community have made her a well- recognized resource in the Washington Metro Market.
Andrea recently opened her design studio and office space in Historic Ellicott City becoming the first woman of color to open a brick-and-mortar design space in this area. In this studio space she works with design clients as well as B2B partners educating them on the luxury products the firm represents.
Andrea is a member of American Society of Interior Designers (ASID), The Hospitality Industry Network (NEWH) & Black Interior Design Network (BID). As well as an advisory board member of the Historic Ellicott City Board.
Andrea loves connecting to her clients and peers...she is said to be relatable, knowledgeable, informative, and always fun.
She believes that design is truly a lifestyle!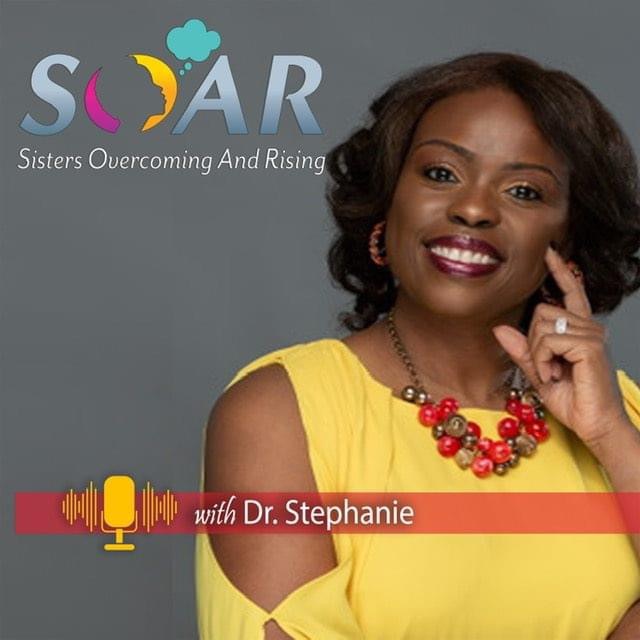 On Episode 45 we are going to go there. If you're a woman you know someone who has experienced menopause or you are experiencing it yourself. It's natural part of life...but we don't talk about it and because of that many of us suffer in silence. Dr. Stephanie and Dr. Di are going to talk about it. Let's Talk about it! Hot flashes, mood swings, low energy, weight gain, brain fog.
Dr. Dianah Lake is passionate about helping you get your life back! There is nothing wrong with desiring balance back in your body.
There is still hope to relieve your menopausal symptoms and regain your quality of life.  I promise you this is not the same information you will get from your Ob/gyn, in the safety of the sister circle we have other women who are chatting their very relevant and personal questions so it's no holds bar. 
Contact Dr. Dianah for a safe and convenient telemedicine consultation and get on the path to menopausal support and overall well-being.
https://getmenopauserelief.com/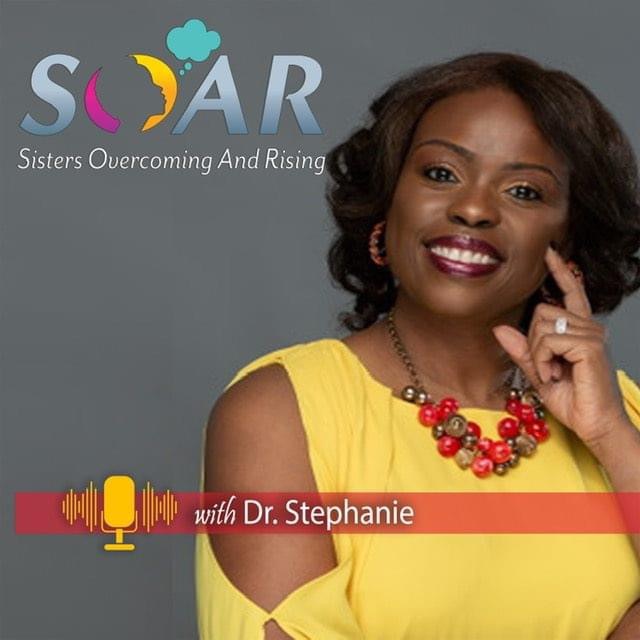 In Episode 44, Dr. Stephanie has an inspiring talk with Dr. Tedra Gilmore about Lifestyle Medicine and Intentional Joy. Her personal story of going from  being orphaned as a child to triumphing as a physician is riveting and so on brand with what we do in showcasing how sisters overcome and rise.
Dr. Gilmore's child-like joy and infectious laugh will reel you in and then she hits you with the knowledge. She does not just talk about joy, she is joy personified. Have you been thinking about a plant based lifestyle? Then you don't want to miss this episode. This is the perfect opportunity for you to learn more about eating to live and not living to eat. 
Tedra Gilmore is dual board certified in OB/GYN and Lifestyle Medicine.  She is a community women's health educator and advocate. For nearly 20 years, she has provided quality surgical and medical care through shared decision-making with her patients. She has one of the lowest c-section rates in the area as a result of her patience and attention to detail.
As a result of Dr. Gilmore's practice she has seen the impact of chronic diseases on her patients.  She continues to see the effect of diet on her patient population and also in her own family.  Thus, she decided to become certified in lifestyle medicine in 2021.  She encourages her patients and family alike to embrace lifestyle medicine principles, to become the healthiest version of themselves.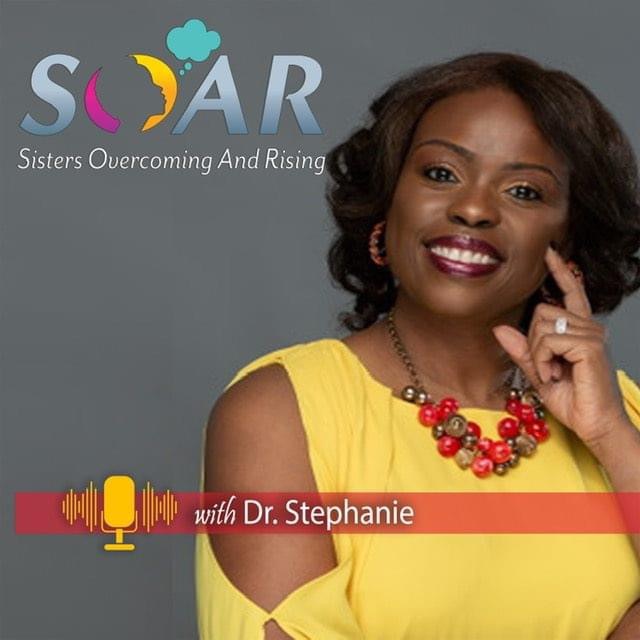 On episode 43 Dr. Stephanie talks with beauty expert and relationship coach LaShawn Thompson about the topic of perfectionism and dating. They discuss the question "Is perfectionism ruining your dating life or interfering with marital affection?" Now let's be honest sometimes we try to do everything right in order to attract the partner of our dreams only to have it come crashing down. No-one can keep up a front forever so why do we feel the need to be perfect in order to attract what we want or keep what we have. This is a juicy episode that you will want to listen to and share.
La Shawn is a Beauty Expert, turned certified relationship coach.  She has been in the industry for the past 20 years, working with celebrities, working women and millennials as a hairstylist and makeup artist. The hot topic  was dating and relationships. Her first clients were the ones in her chair!  She started coaching some of her clients and the next thing she knew, they were having fun dating and less drama! That's when she knew had a gift to coach independent women to have the love they often spoke of but hated the dating  process and found it easier to focus on their careers, work hard and find fulfillment there.
Through her own life experiences of two failed marriages, low self-esteem, people pleasing and horrible communication skills. She went on a mission to heal whatever it was that was stopping her from having healthy relationships with men. To find out she had to start with herself and that's when her transformation took place.
Fast forward 10 years later, La Shawn is happily married with two children.. She is an entrepreneur with her coaching and beauty businesses. She believes that working on health, mindset, and self care are the keys to a fulfilled life.  These lifestyle changes birthed a deep desire within her  to coach others so that they can learn how to have and sustain loving, passionate and mutually satisfying relationships.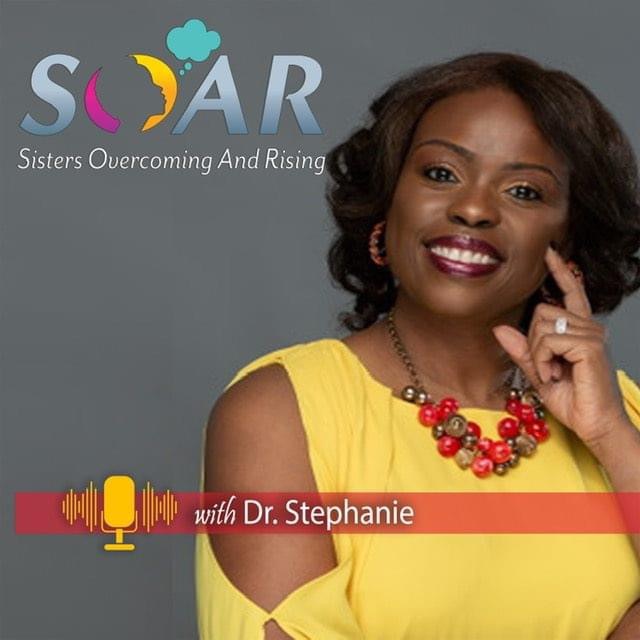 On Episode 42: Professor and author Kristin Henning talks about her new book
The Rage of Innocence: How America Criminalizes Black Youth.  Unfortunately, the epidemic of Black youth being overly criminalized continues and we all have an opportunity to do something about. Yes, even you! Professor Henning will share what each of us can do. All children and adolescents deserve the chance to be young and dumb and make the mistakes that all youth make. We talk about how to walk the fine line as Black parents of not traumatizing our children but making sure we "give them talk" and prepare them for the realities of life in America as a Black youth. Do our children have an accurate picture of justice are some of the questions we explore in this interview. After you listen to this podcast you will realize this book is a MUST read.
Drawing upon 25 years of experience representing Black youth in D.C's juvenile
court, Henning confronts America's irrational, manufactured fears of Black youth and makes a powerfully compelling case that the crisis in racist American policing begins with its relationship to Black children. Discriminatory and aggressive policing has socialized a generation of Black teenagers to fear and resent the police, and details the long-term consequences of racism and trauma Black youth experience at the hands of police and their vigilante surrogates. Unlike white youth, who are afforded the freedom to test boundaries, experiment with sex and drugs, and figure out who they are and who they want to be, Black youth are seen as a threat to white America and are denied healthy adolescent development. Henning examines the
criminalization of Black adolescent play and sexuality, and of Black fashion, hair, and music. 
She highlights the effects of police presence in schools, and the depth of policing-induced trauma in Black adolescents. Especially in the wake of the recent unprecedented, worldwide outrage at racial injustice and inequality, THE RAGE OF INNOCENCE Is an essential book for our moment.
KRISTIN HENNING has been representing children accused of crime in
Washington, DC for more than twenty-five years and is a nationally recognized trainer and consultant on the intersection of race, adolescence, and policing. Henning now serves as the Blume Professor of Law and Director of the Juvenile Justice Clinic and Initiative at Georgetown Law and was previously the Lead Attorney of the Juvenile Unit at the D.C. Public Defender Service. Henning is the recipient of many awards, including the 2021 Leadership Prize from the Juvenile Law Center and the 2013 Robert E. Shepherd Jr. Award for Excellence in Juvenile Defense by the National Juvenile Defender Center. She has written numerous law review articles
and other publications advocating for reform in the juvenile legal system.
https://www.rageofinnocence.com/.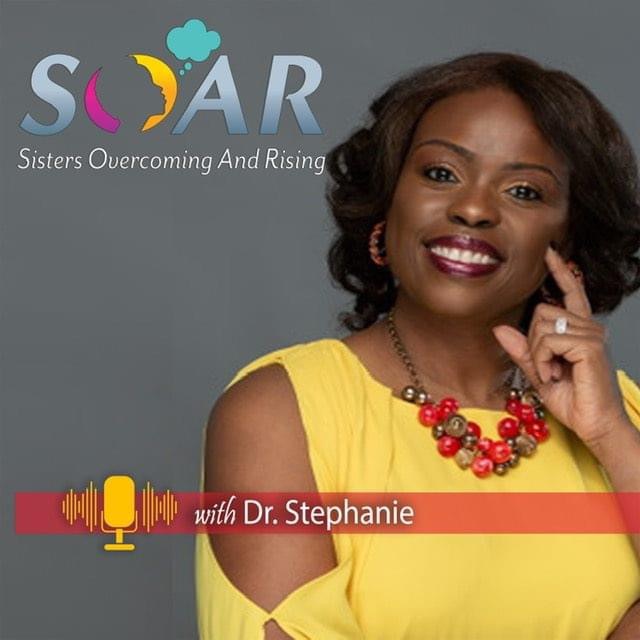 In Episode 41 Dr. Stephanie talks to Dr. Marcea Whitaker about breaking out of your personal prison.  Have you ever felt like you were in prison and freedom was on the other side of the bars. Dr. Stephanie is very familiar with this feeling. When confronted with this feeling, she had to ask herself some questions like: Who is my jailer? Who has the keys to unlock my prison? What she and Dr. Whitaker both have discovered is that 99% of the time we hold the keys to our freedom. You may be thinking; no-one voluntarily puts themselves in jail, do they? Of course not, so how do we end up in our own personal prisons. Well this podcast episode answers that question and so many more. So, if you are ready for some transformation you don't want to miss this. As Dr. Whitaker says            " Validation is for parking" We don't need anyone else's validation. We can self-validate. 
Dr. Marcea Burnette Whitaker, MD is a Physician, Life Coach and Founder and CEO of In Full Bloom Health and Life Coaching and Women Ready to Move Academy. After practicing medicine for 25 years and being active in public health, Dr. Whitaker fully appreciates the role the mind plays in life and health. As a Certified Health and Life coach, she helps professional women who feel trapped in their personal prison of life so they can break free and finally live life without limits. Dr. Whitaker is uniquely qualified, drawing from her multiple experiences as a physician, life coach, women's conference speaker, mother and former Pastor's wife, to encourage and equip women who are Ready to Move!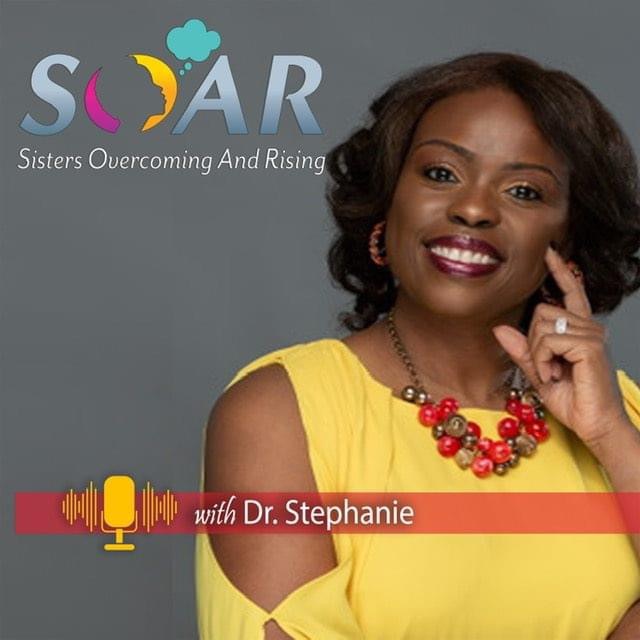 In Episode 40, Dr. Stephanie talks with Rashida George about how difficult it can be to be authentic in a world full of judgement. In the age of Instagram where people's images are curated and appear flawless what is the role of authenticity. Rashida's life story is one of finding her true voice despite being judged negatively according to some of society's standards. When you're from the Carribean but grow up in London and then find yourself in the U.S an identity struggle lis inevitable. But by embracing what some may define as failure, she has been able to give her true gifts to so many. She is an advocate for social justice, restorative justice and education. She is also a business woman, creative and dedicates herself to serving her community.
Rashida is a small business owner and consultant who received her undergraduate degree from Middlesex University in London and later studied at Columbia University School of Social Work. As a current Maryland resident, her governmental career as a Restorative Justice Coordinator allows her to serve families and the community. She has a passion for creating change within those areas that are underrepresented and often ignored. With all of the judgment in the world, her love and compassion serves as a breath of fresh air and a gateway towards change.
Rashida currently lives with her two children in Columbia, Maryland and works for the government as the Restorative Justice Coordinator. She is also a consultant and small business owner.
Rashida has a passion for people. Her international work with youth, families and striving communities exemplifies her intention to create improvement and change to those who have been underrepresented and often ignored.
www.stephaniebrowncoaching.com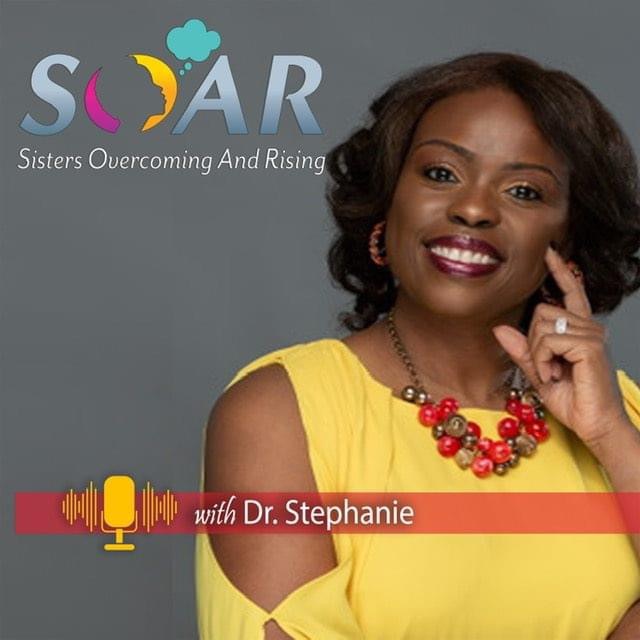 On Episode 39, Dr. Stephanie talks to Monica Wisdom about how she embraces the "woo woo" as a professed Christian. As we highlight the importance of mental health, we are reminded that faith and spirituality are key when it comes to supporting our mental health. But, sometimes Christians are hesitant to embrace things that seem too spiritual. Let's talk about that. Let's talk about how we can be open to all things that support our well being and expansion without guilt. We will even get into a discussion of the divine feminine. So, on this episode are talking all about how "Christians Can Embrace the Woo Woo too! - Thoughts on Spirituality."
Monica's adventurous spirit has taken her in many directions, including cosmetology, writing, and the music industry. After graduating cosmetology school with honors, she ascended to and studied with innovators such as Vivienne Mackinder, Geri Cosenza, Irvine Rusk, and many more! Monica has worked with celebrities and companies including The Isley Brothers, Loretta Divine, Atlantic Records, DreamWorks Records, and the list goes on. She's also been featured on ABC, CBS, NBC, and FOX networks. In the midst of it all, Monica was called to go on a spiritual sojourn and she knew it was time to excavate and heal her traumatic childhood and generational wounds. You will learn SO much from her and we will dig deep into the conversation on spirituality.
Other highlights of Monica's transcendent career, includes her time as Director of Operations for 'In Magazine' and 'Today in Church Magazine'. She and magazine publisher David Holmon worked to create the monthly publications that inspired its readers and reached critical acclaim. In that role, Monica interviewed celebrities about their spiritual life and personal journeys. She interviewed such notables as Kirk Whalum, Princess Zulu, Eric Roberson, Vonnetta Flowers, Evander Holyfield and Isaac Bruce to name a few. Her features stood strong next to other contributors that included Joyce Meyers, TD Jakes, and Joel Olsten. Monica's most rewarding work was with the global music label Yoruba Records, working alongside Osunlade building a global brand and movement.
In the midst of it all, Monica was called to go on a spiritual sojourn and she knew it was time to excavate and heal her traumatic childhood and generational wounds. Sharing her shadows was the next step to enable her to be all that she was born to be. Through the coaching program of Phoenix 2000, Monica learned that her pain could be used to heal others which led her into a deep spiritual examination and study of the Divine Feminine with her teachers Dr. Caroline 'Isis' Fuqua and Bettie Spruill. She is also a student of Transcendental Meditation and is a student of Yogini Nithyananda.
Monica's footprint now includes, the Black Women Amplified - the podcast and the forth coming Black Women Amplified Planner/Workbook. Monica continues to create and curate a destination designed to amplify, elevate and empower women around the globe.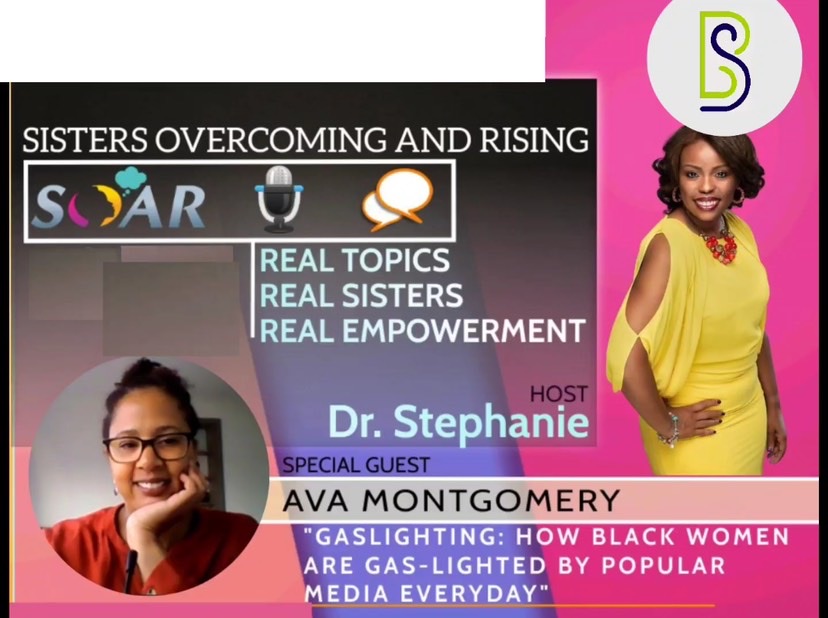 In Episode 38, Dr. Stephanie gets into the topic of gaslighting. It's a term that has been thrown around a lot in the past few years. But, if truth be told, even though we may not have used the word, gaslighting has  been a part of our reality for decades. Ava Montgomery, the Founder and principal consultant for Conscious Media Consulting, LLC, explains how the media in particular has been gaslighting Black women for years. Did you notice that at some point the Heart & Souls were replaced by Vogue, Glamour and other mainstream magazines on our coffee tables?  It has been slow and insidious and many of us didn't realize that the narrative was more and more stereotypical and less about images that we could be proud of. Are we being gaslit? According to the African American Policy Forum, representation of Black women in media is "disproportionately sparse" and when it does happen, it is often a regurgitation of negative stereotypes. A 2012 study on media representation found that young Black girls experienced lowered self-esteem after watching more television Ava Montgomery, the Founder and principal consultant for Conscious Media Consulting, LLC, helps content creators construct accurate media narratives and representations. She knows that some content creators contribute to social injustices through creation and perpetuation of false narratives and misrepresentations. But she is passionate about using the power of conscious content to provide media-justice to social issues. As an author and global speaker, Ava has a well-rounded career of 25+ years in leadership development, community capacity-building, training, and more. She also holds a Master of Arts Degree in Media, Peace, & Conflict Studies from the United Nations University for Peace, an international studies university. Ava Montgomery Founder, Chief Considerations Officer Conscious Media Consulting, LLC www.cmcllc.org Ph. 213-297-7755
I can help your organization craft socially responsible messaging that will make you proud and your customers happy and proud of you! Click HERE for a brief message about how we can be of service! Listen-In!: A Media Literacy Podcast Watch-out!: Watch "This Is For The Birds" CMC, LLC's Digital Short Story about narratives and representations on our YouTube Channel Word-Up!: CMC, LLC gets international press. Check it out in Dutch Magazine VNONCW here
Sign up at our website to become a member and enjoy Free resources: Author: "Listen-In! Watch-Out! Word-Up! A Guide to Understanding & Developing Conscious Media Literacy Skills: Social Media: #ConsciousMediaLiteracy, Instagram: ConsciousMediaMaven Twitter: @CCMLGuide and Youtube: Conscious Media Consulting, LLC